About Cross Keys Physical Therapy
Cross Keys Physical Therapy has been setting the pace in Physical Therapy since 1991. The company's philosophy is to provide personalized "Hands On" care by licensed therapists who develop a plan of care specifically to meet your needs.
Our mission is to return our patients back to their pre-injury condition as quickly and safely as possible. Our exclusive team of highly trained physical therapists will provide pertinent information to the patient, employer, case mangers and insurance company relating to the care being given to all of our patients at Cross Keys Physical Therapy Sports Medicine Center.
Cross Keys Physical Therapy believes in compassionate care to all patients, we strive to treat every patient as an individual with courtesy and the professionalism which comes from 20 years of serving the community. The Team at Cross Keys Physical Therapy is committed to give all patients the same care we would want for ourselves and members of our own family.
Numerous Advantages Over Conventional Physical Therapy
Dave believes that Cross Keys Physical Therapy offer numerous advantages over conventional physical therapy clinics that focus and are limited to land based treatments.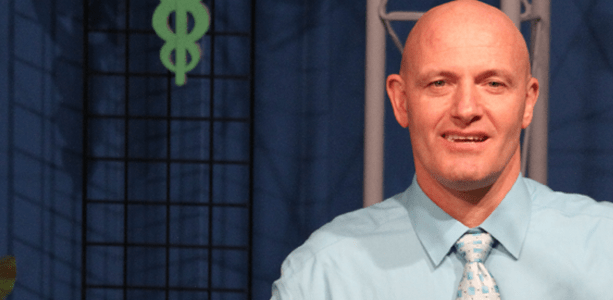 David B. Anselmo, PT, Owner and President of CKPT is a graduate of Thomas Jefferson University. His undergraduate degree is from Virginia Commonwealth University where he played Division I Varsity Baseball.
Dave is an active member of the American Physical Therapy Association (APTA), New Jersey Society Of Independent Physical Therapists, INC. (NJSIPT), Aquatic Physical Therapy Section, and Orthopaedic Section.
Through his training he believes in a "Hands On" approach to the treatment of all his patients which includes the use of Principals of Manual Therapy, Myofascial Release, McKenzie Method, Duffy-Rath System, Trigger Point techniques and modalities as necessary. Dave believes in the use of Aquatic Therapy when necessary to get his patients back to daily activities, as quickly and safely as possible.
Dave has developed a Transitional Program that was designed for those patients that are ready for Discharge but want to continue with exercise in a controlled organized environment.
This Program is only for our patients that are ready for independence with stretching, strengthening programs and no longer need skilled Physical Therapy.
This means they have access to the equipment on land as well as hours in the Aquatic Center (water).
Dave upholds his philosophy through his highly professional trained staff in all three offices serving you. (Conveniently located in: Pennsville, and Washington Township).
At CKPT our highly trained Physical Therapist have the flexibility and knowledge to create treatment plans incorporating multiple interventions.
We have skilled manual therapist with land based experience along with our state of art Aquatic Center.
Therefore at Cross Keys Physical Therapy we have everything we need to customize a treatment plan that meets the needs of each individual patient and condition.
At CKPT you have both Aquatic and land based treatments within the same facility.